Name / Set-Up
Client / Alma Design
Category / Forniture design
Tipology / Table
Material / Polietilene - Concrete
Tecnology / Rotational Moulding
Year / 2011
Photo / Ezio Manciuccia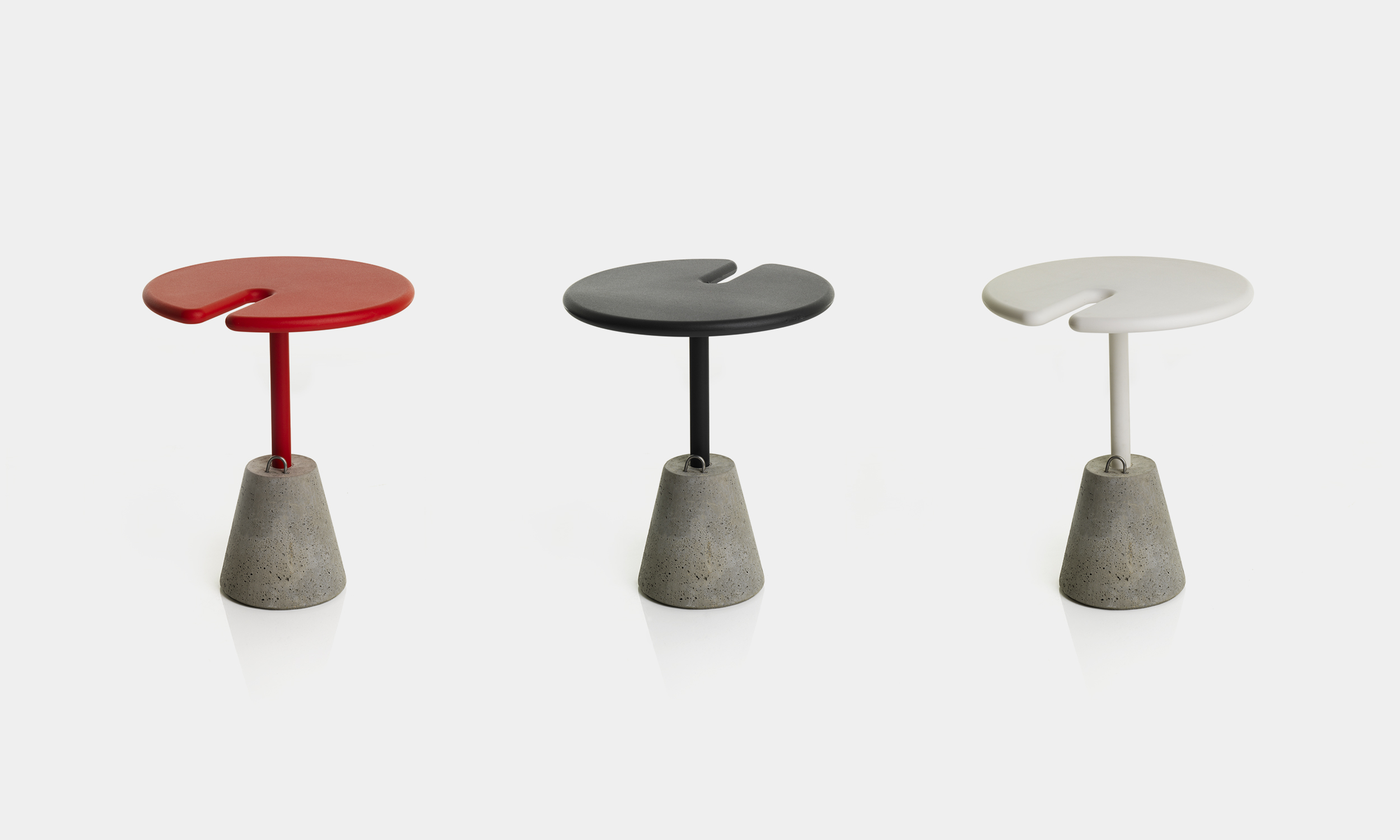 After the success of the NONÒ sitting, Alma Design entrusts Stefano Soave with the design of an outdoor table.
The unusual project is characterized by a peculiar composition. Set-Up is divided into two parts, complementary but materially opposite.
The conical cement base is the static element of the whole set: once positioned it can conveniently be left outside. The polyethylene top, instead, is mobile and separable from its base. Thanks to a simple cavity positioned on the circular top, the table can also be stacked inside the room. During use, this recess is then turned into a practical compartment, through the insertion of a container that completes the top surface.